Prevent and Treat Sciatica
SCIATICA
Anatomically, the large nerve in the hip is the largest and longest nerve in the body. It is composed of two main roots, L5 and S1, and auxiliary roots L4, S2 and S3. The large sciatic nerve goes from the pelvis to the hip joint, passing through the back of the ilium bone from the pelvis to the buttocks, thighs, hamstrings, then divided into two branches. Branch 1: front, outside: follow the front in front of the legs, lower the ankles, divided several branches that govern the instep, the thumb and the two toes 2, 3. Branch 2: behind, inside: behind the bottom legs. At the bottom of the heel, dominate the soles of the feet and the two toes 4, 5.
During sciatica, the nerves are irritated and often cause pain, discomfort, buttocks and feet to toes. The pain usually affects only one side of the body.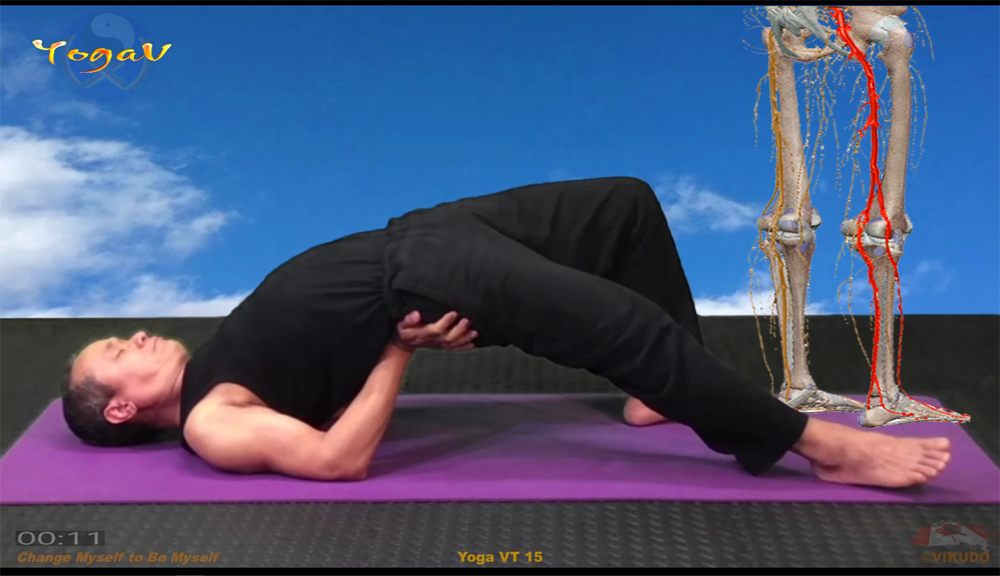 SYMPTOM
Throbbing pain that starts from the buttock and descends along the leg. If sciatica is caused by a hernia, the location of the herniated disc will be the "upper limit" of the length of the sciatica, the lower "lower limit" can be anywhere depending on the condition of the pạthology, knees, calves or toes.
Tingling sensation.
Cramp.
numbness
Loss of sensitivity in the affected leg.
Sometimes it is difficult to move your legs.
Depending on the situation, the pain may be throbbing or diffuse, continuous pain or punctuality … even cases of coughing, exertion, sneezing or laughing can increase the pain.
REASON
Sciatica is not a disease, but a symptom of another condition. Sciatica can be caused by physical compression of the nerve or by inflammation or trauma.
The herniated disc is responsible for more than 80% of cases of sciatica
Bad posture
Bone disease (osteoporosis)
Injuries (fractures, bruises)
A malformation of the spine (scoliosis for example)
Injury like shock or blow
Bone cancer
RISKS ELEMENTS
Each year, around 2% of people aged 35 to 60 suffer from sciatica. The most common risk factors are:
Size: very tall people often suffer from sciatica.
Age: 35 to 60
Obese
Pregnant
Constantly carrying heavy loads
Stillness: sit for several hours a day (for example, for work)
Wear high heels often
PREVENT:
Maintain a healthy weight.
Strengthen your back with specific exercises, so that there is less pressure on the spine.
Improve your overall posture.
Get regular physical activity.
Avoid standing still for long periods: get up, stretch, etc.
In any case, if you think you have health problems, you should consult your doctor.
You can refer to more:
YOGA VT13 _ PREVENT AND TREAT LUMBAR HERNIATED DISC _ P1
YOGA VT14 _ PREVENT AND TREAT LUMBAR HERNIATED DISC _ P2
Yoga VT15 _ Prevent and Treat Sciatica
VIKUDO