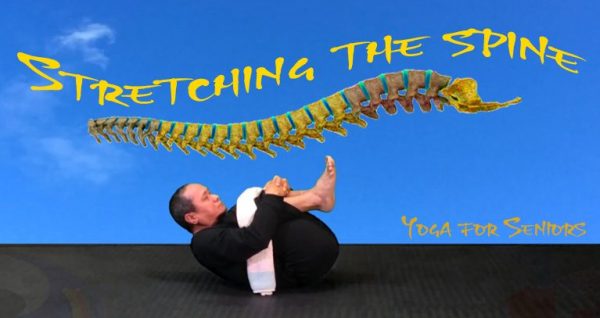 Read Time:
1 Minute, 47 Second
Stretching the spine _ Yoga for seniors _ Yoga VS1
Yoga VS1 _ Stretching the spine _ Yoga for seniors
The spine – a first key that determines the longevity of each of us. It must always be given special care and protection.
The spine is a unique pillar located in the central part that supports the upper body. Therefore, it contributes in a particularly important way for the body to hold an appropriate posture.
As an integral part of the skeletal system, it ensures, along with other bone and muscle systems, that the body has the proper compartments for the internal organs to reside and function properly.
In addition, the spine is where the spinal cord leans over its entire length. Therefore, protecting the spine also protects the central nervous system – the spinal cord, ensuring that the physiological activities of the whole body are positive, regular and rhythmic.
Stretching the spine, actively stimulating the spine and constantly adjusting or restoring it is an extremely important step for the body to always be healthy, not just physically. but also extremely important mentally.
There are many ways to intervene or stimulate the spine that can have health effects and cure diseases, but the practice of yoga presented here is of particular value. This exercise can not only give the practitioner the desired effects of improving health, but also the magic that brings simplicity and ease of practice to the techniques described in this video.
The relaxation of the spine should be exercised daily with special priority over all other techniques.
You can do stretching exercises on the yoga mat or even in bed at any time of the day, provided it is not right after the main meal.
In this video, this spinal stretching exercise is designed primarily for the elderly, then for those who are not old yet physically weak and finally for all those who like slow workouts and deep.
You can also see:
To practice the techniques described in this video, you can refer and practice more, if you are able, the following techniques:
VIKUDO