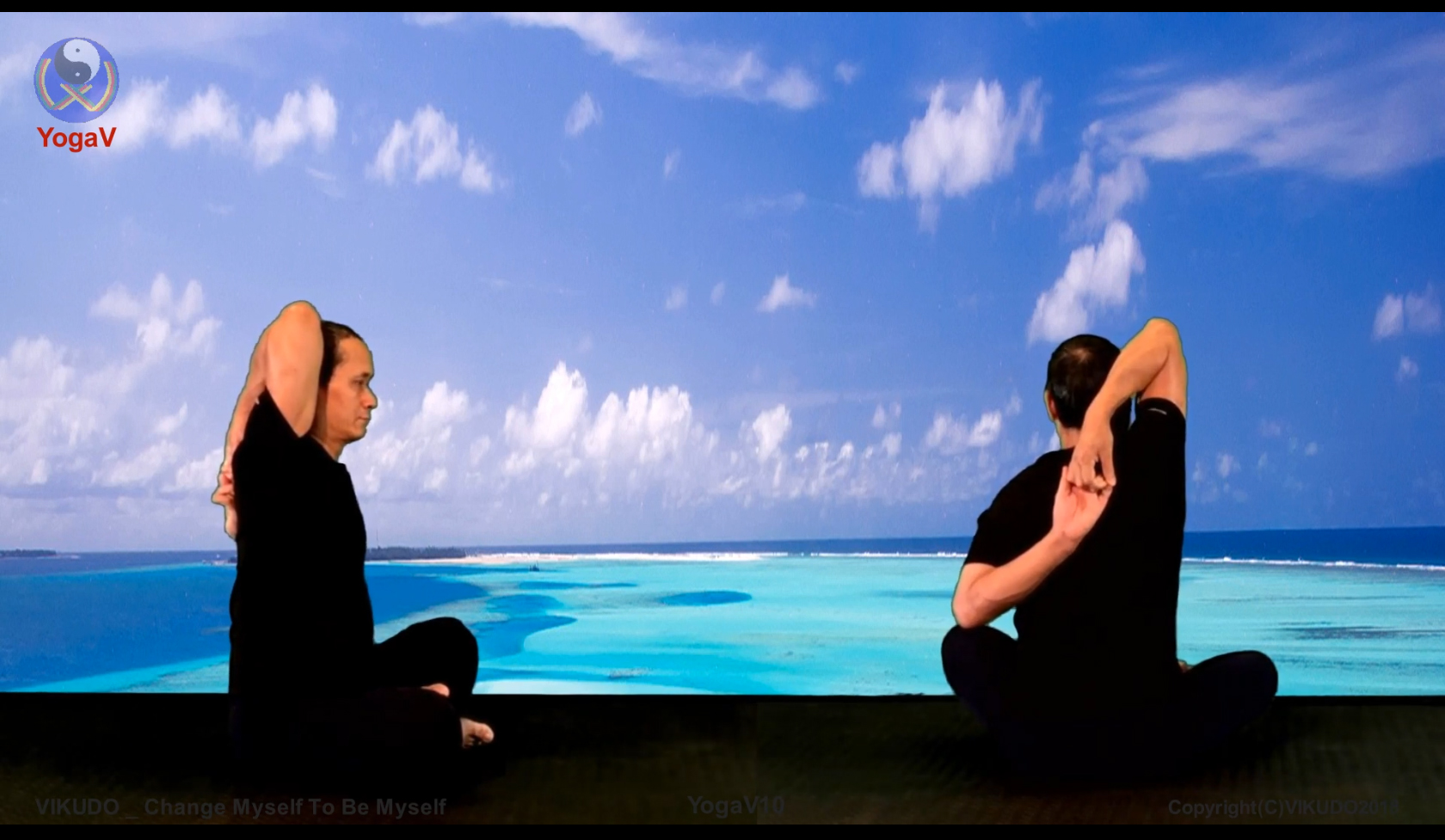 Read Time:
1 Minute, 31 Second
YogaV 10 _ Movement of hands and shoulders _ P 2
The technique of touching hands across the back and neck is a relatively difficult technique for many people. In addition, there are also many cases where it is easy to make only one left or one right.
If necessary, you can also use supports such as towels, ropes, …
In addition, the technique of twisting or turning can be a big challenge, in which the technique of turning the forearm around the elbow is also a technique that requires a lot of effort on the part of the practitioner because it is easy to cause fatigue of the arms. .
On the contrary, the effects of the 3 techniques of this lesson are quickly felt. If you seamlessly combine the techniques of the previous lesson, you will clearly see the very good support of previous learning techniques for the following techniques. At the end of the session, you may feel some pain in the shoulder, arm, forearms, etc., but you will be very positive and excited.
I wish you all better practice for each training session, even if there is pain somewhere (an inevitable phenomenon for anyone who practices yoga, and the phenomenon of pain is actually decreasing after about 6 months, some even need 2 years), form and still maintain positive emotions, enthusiasm and desire to work every day.
If there is anything you need to understand better, feel free to leave a comment at the end of the videos or in the comments section after posts like this. We will respond quickly to all your questions as soon as possible and we will quickly adjust the relevant aspects to further improve the quality of the training sessions, through each video each week. .
Thank you for your support !